The Ethereum, one of the leading altcoins, is growing at a good pace. On Friday, February 5th, it is trading at 1,657 USD.
On D1, ETH/USD has renewed the high again. We can currently expect the quotations to drop to 1,420 USD. Upon testing this level, they might complete the pullback and continue the uptrend. The MACD histogram remains above zero, which is another signal for growth. Also, the signal lines of the indicator might soon form a Black Cross, which will support the correction. It is not excluded that, as previously, the pullback will not be noticeable, and the quotations will keep growing with the aim at 1,750 USD.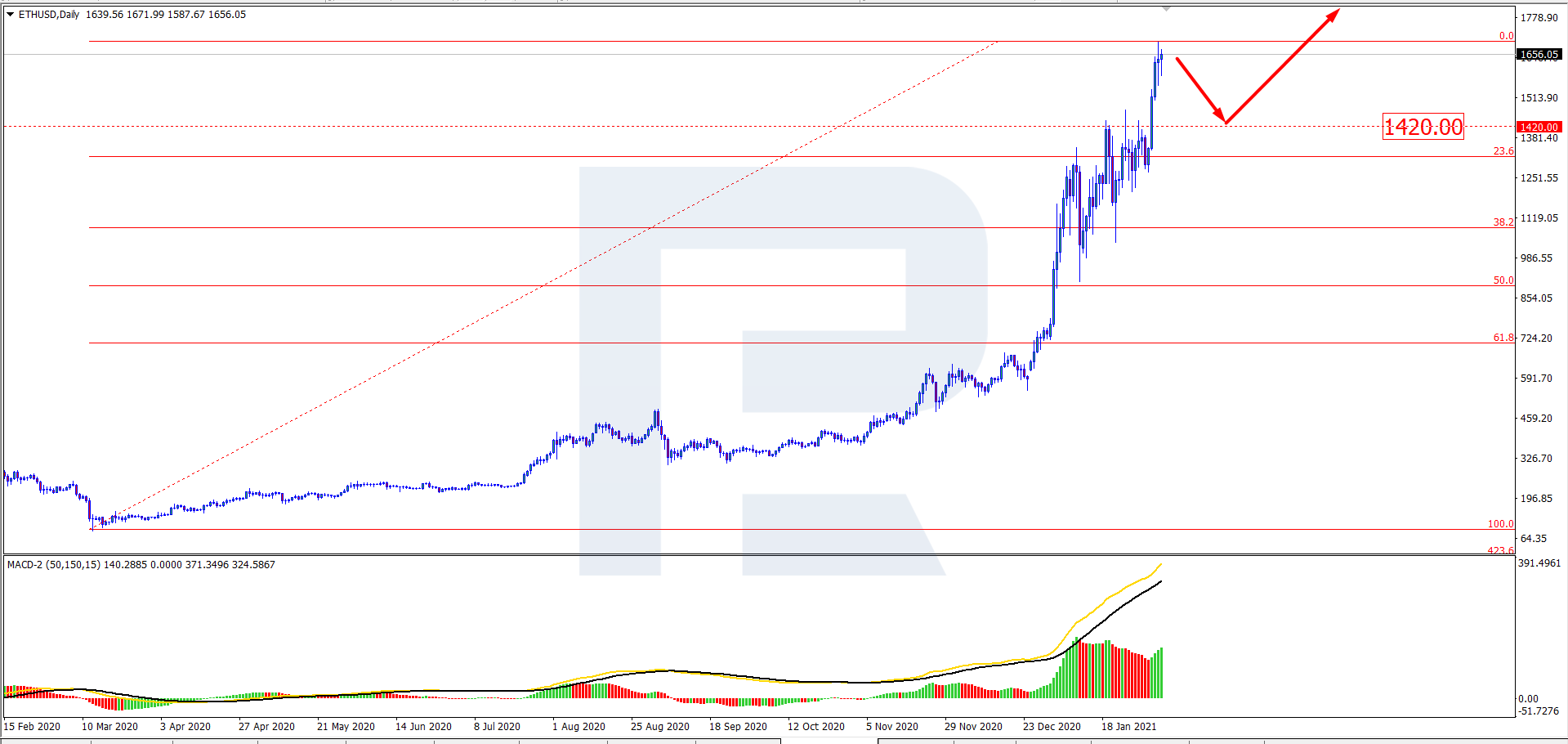 On H4, the picture is similar to that on D1: the quotations are correcting inside the ascending channel. After the coin forms another pullback, it has good chances for returning to the uptrend. The Stochastic rests in the overbought area and might soon form a Black Cross, giving another signal for correction before further growth with the same goal as on the larger TF — 1,750 USD.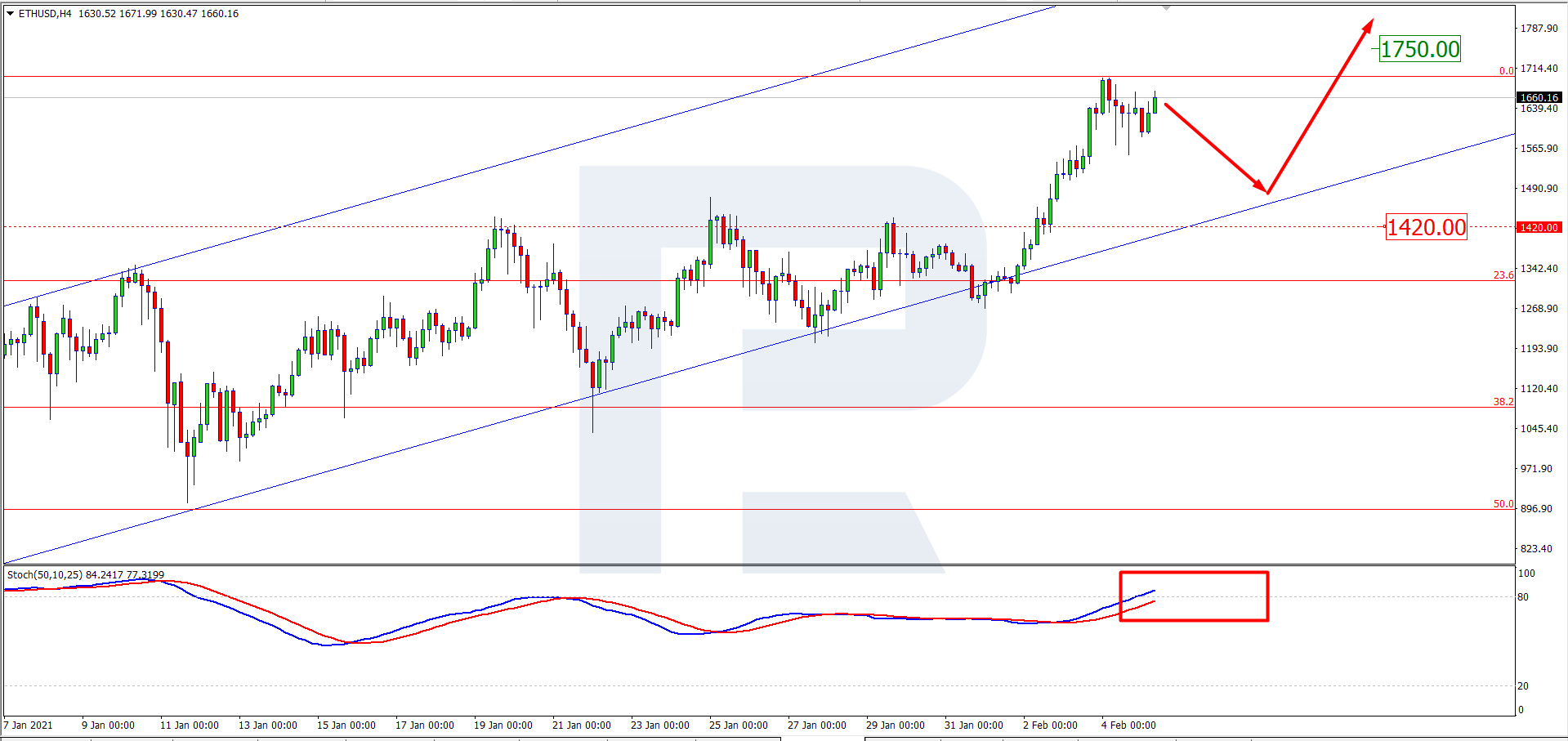 The price of transactions in the Ethereum network has doubled since six months ago, reaching 20 USD in the first half of February. It is known that about 40% of the whole income of miners is generated by commissionning transactions. This is really big money. Fees are growing because the network cannot cope with the load.
Since the beginning of the year, the ETH has grown by over 140%,and the capitalization of the company has reached 192 billion USD. Daily trade volume amounts to 44 billion USD.
There is an important event awaiting the ETH — on February 8th, the CME must start trading futures for the altcoin. On the one hand, this is a good way to attract attention and new investors. On the other hand, this entails certain risks: several major players argue that the appearance of ETH futures can drop the price of the coin itself. They remind of the appearance of BTC futures in 2017 that coincided with the new high of the cryptocurrency and dragged its price down.
By Dmitriy Gurkovskiy, Chief Analyst at RoboForex
Disclaimer
Any predictions contained herein are based on the author's particular opinion. This analysis shall not be treated as trading advice. RoboForex shall not be held liable for the results of the trades arising from relying upon trading recommendations and reviews contained herein.
Disclaimer: This trading analysis is provided by a third party, and for informational purposes only. It does not reflect the views of Crypto Daily, nor is it intended to be used as legal, tax, investment, or financial advice.