As Bitcoin hovers between $36,000 and $38,000, its dominance over altcoins is reducing daily. Bitcoin market dominance is now at 61.6%, a level last seen at the end of November. This was a level reached after a local high of 73.5% on the last day of the year in 2020. 
When Bitcoin dominance recedes the altcoin market really comes into its own. Where Bitcoin can see a strong pump; if altcoins rise, they can see absolutely frenetic gains.  
This appears to be what is happening over the last few days as individual altcoins are making large double-digit, and even treble-digit gains, while the majority of the altcoin market is also soaring.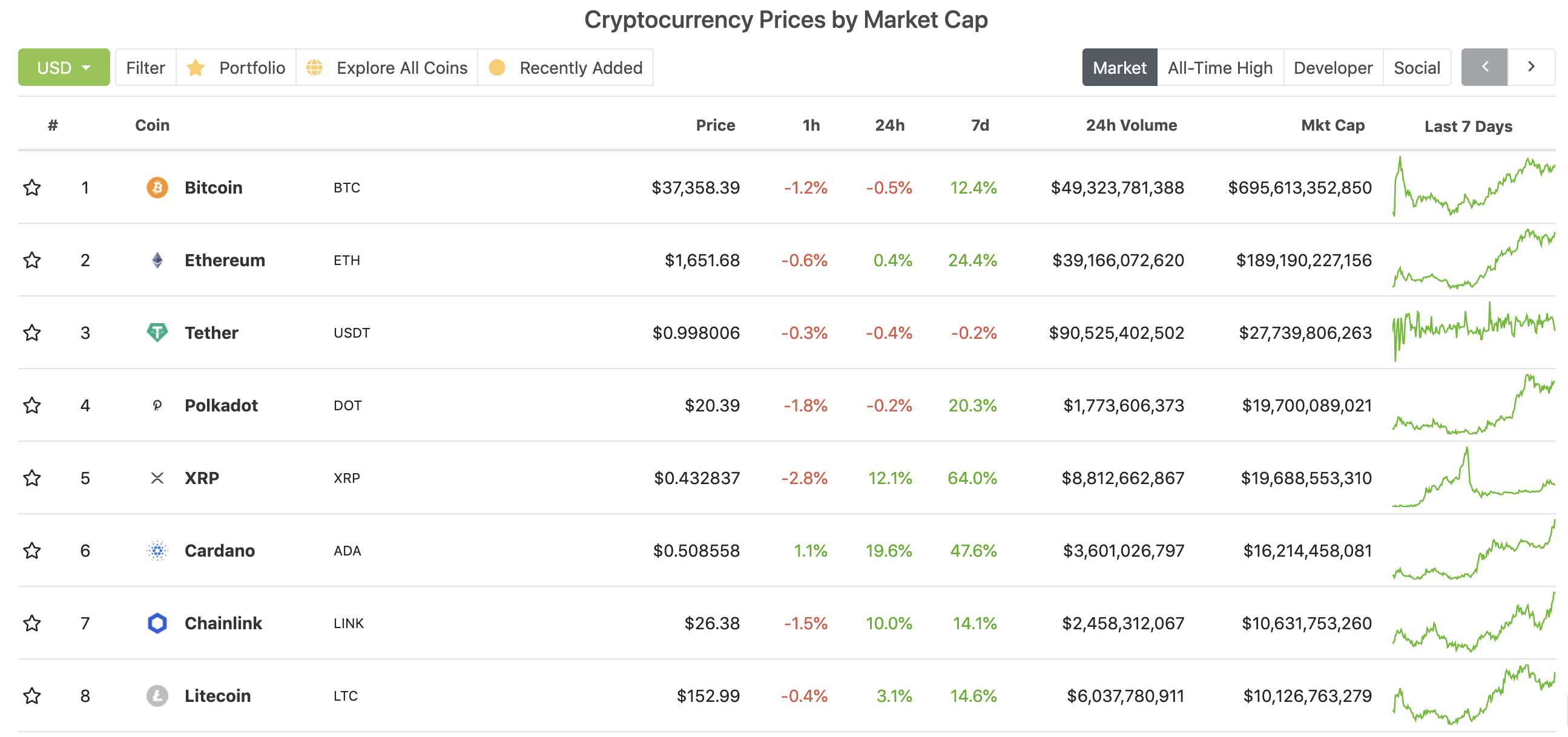 CoinGecko 
Some of the leading altcoins over the last 24 hours include Ox (ZRX) the leading gainer, which is up 77%. Maker (MKR), Terra (LUNA), Alpha Finance (ALPHA), and Ocean Protocol (OCEAN) occupy the next 4 places in market cap according to CoinGecko. At time of writing, they have gained 39%, 38%, 37%, and 34% respectively. 
It can be noted that all of these altcoins come under the 'Decentralised Finance' (DeFi) umbrella of altcoin projects.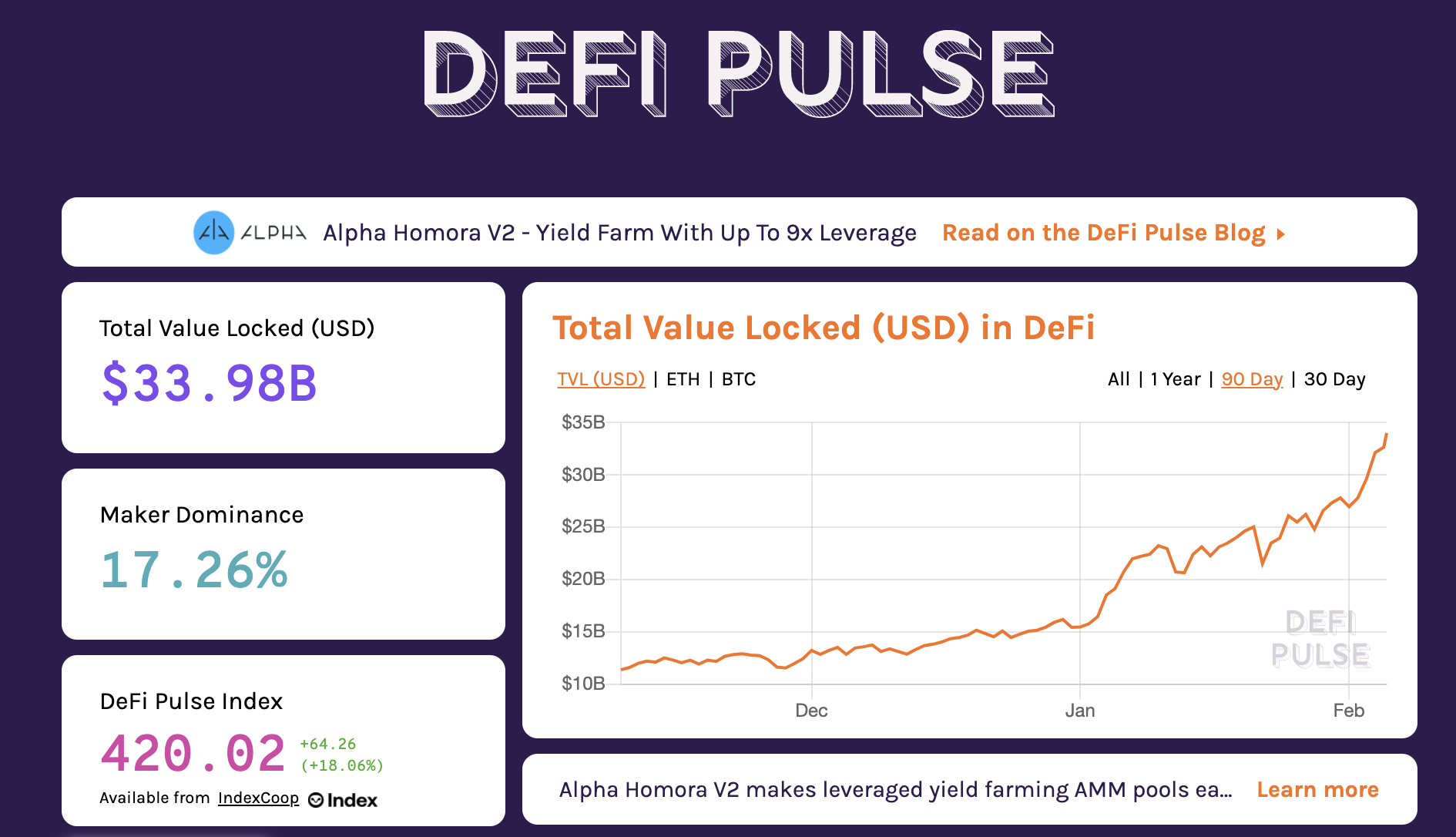 Defi Pulse 
The top decentralised finance tokens, which could be termed as the DeFi 'bluechips', have pumped really strongly in price over the last few days.  
Aave (DeFi lending) put on 42% over the last 3 days, and now has $5.5B in value locked in its smart contracts. Compound, another lending company, has risen 50% in 8 days, and Curve Finance, a Decentralised Exchange (DEX) has climbed an impressive 64% in 7 days. 
In fact, the entire Decentralise Finance space is roaring, having more than doubled since the beginning of the year. Total Value Locked (TVL) has gone from $15B on the 1st of January, to $34B as at time of writing. 
Other Blockchains besides Bitcoin have seen strong growth over the past weeks. Ethereum has obviously featured prominently, given the ETH 2.0 launch as well as the fact that practically all DeFi tokens run on its Blockchain. 
However, those Blockchains that could be seen to be Ethereum's main competitors, are also performing extremely strongly. Polkadot (DOT) and its entire ecosystem of tokens are increasing solidly. Cardano (ADA) is the other main competition, and the Charles Hoskinson-led Blockchain has experienced a 50% increase in price over the last 5 days. 
The question is, how much longer will altcoins continue their sharp ascent?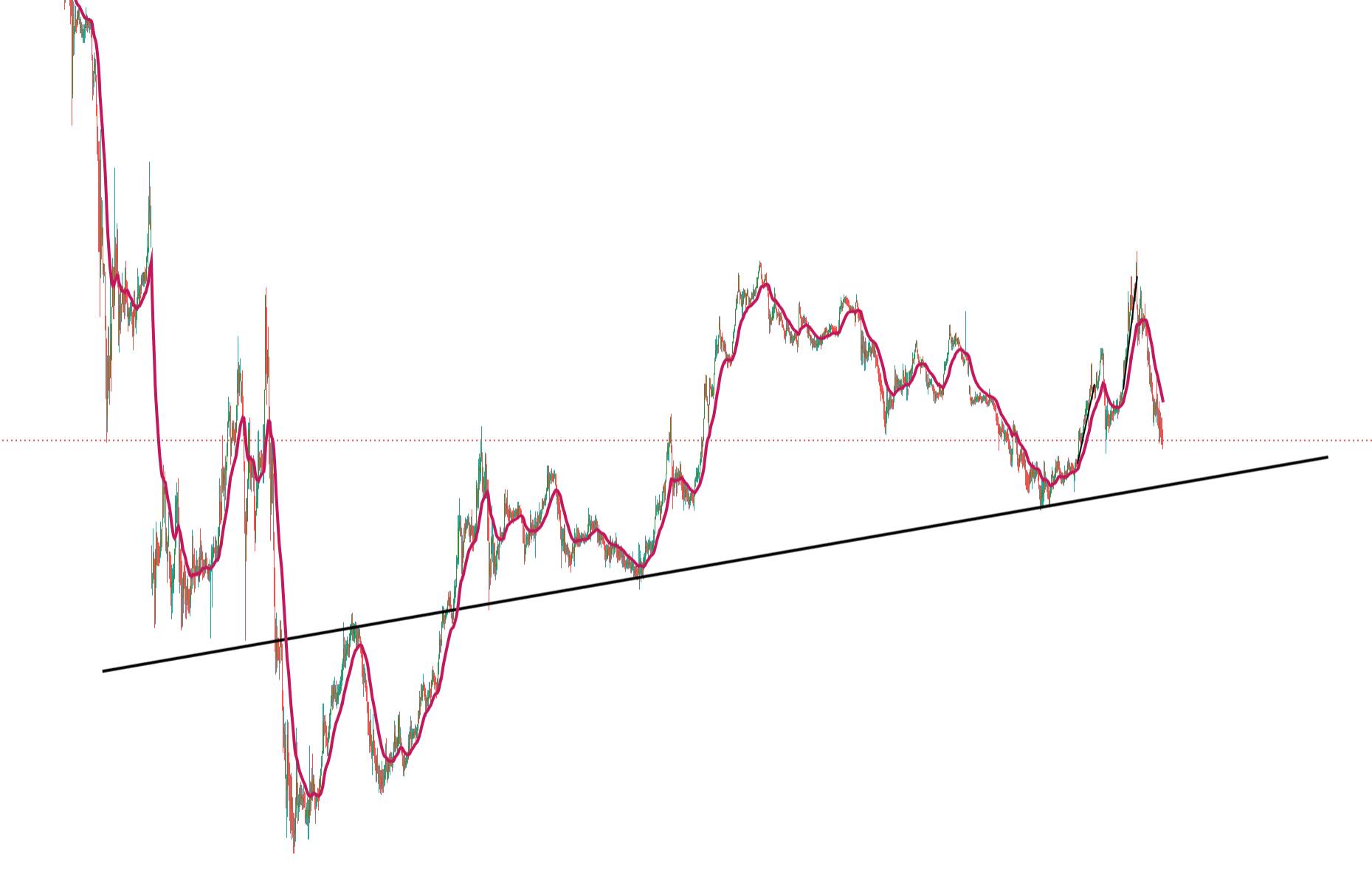 Bitcoin Dominance – TradingView 
The Bitcoin Dominance level appears to be making its way down to a strong trendline as seen on the daily chart. A bounce here could lead to Bitcoin asserting its authority once more. Should the trendline not hold then we may see a descent to the low 50%. Altcoins would certainly take advantage of the latter scenario. 
Disclaimer: This article is provided for informational purposes only. It is not offered or intended to be used as legal, tax, investment, financial, or other advice.