On Tuesday morning, February 2nd, the XRP is growing smoothly, trading at 0.3804 USD. There is no rally anymore but things might change.
On D1, XRP/USD corrected after a steep increase and keeps trading at 38.2% Fibo. We can currently suppose that upon testing the support level, the quotations will go on ascending, aiming at 61.8% Fibo. The MACD histogram keeps rising, while its signal lines rest near zero, which is another argument for the end of the pullback. When it is over, the uptrend might continue, aiming at the previous target level of 0.5282 USD.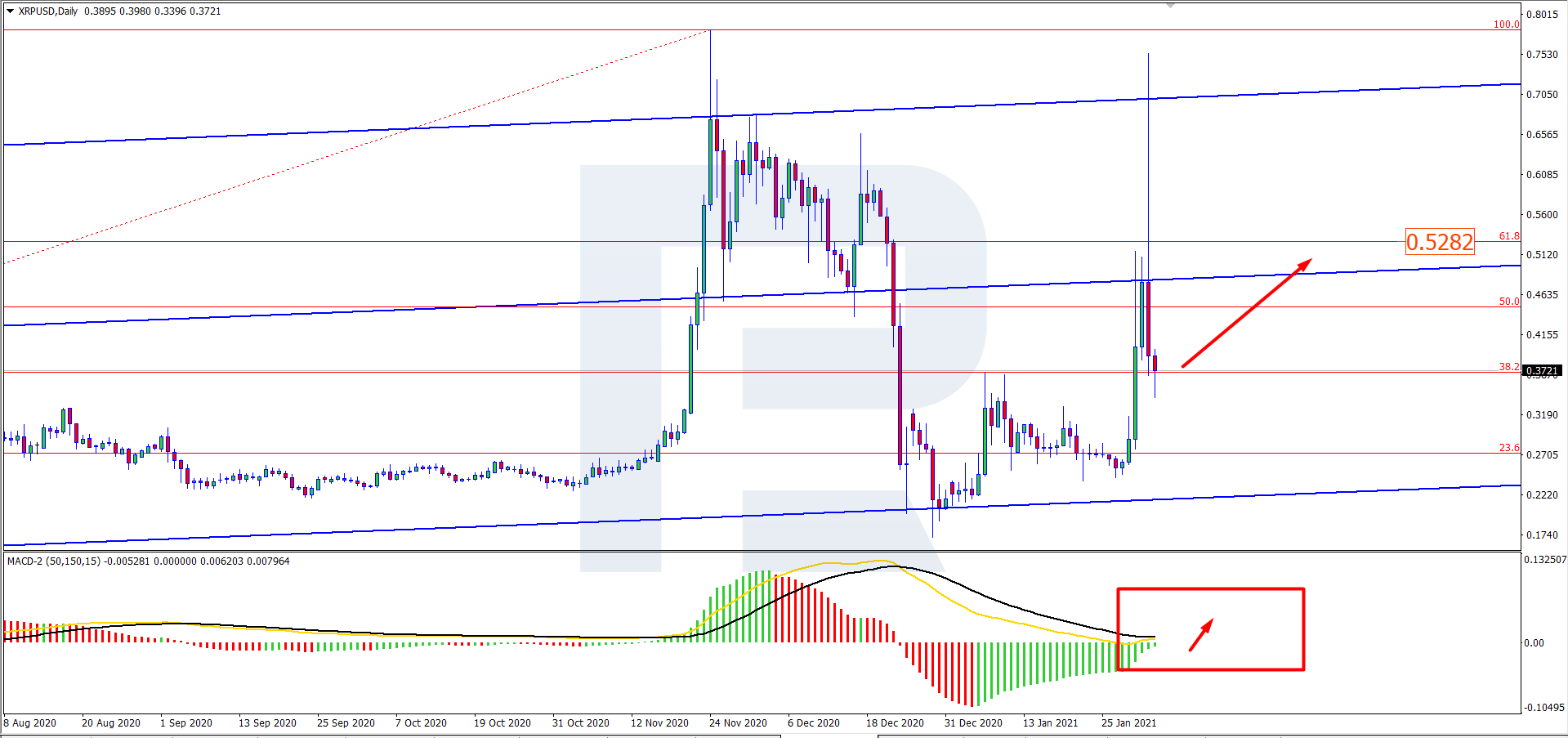 On H4, the quotations keep correcting near the support level of 38.2% Fibo. The price might bounce off it and head for 50.0% and then — for 61.8% Fibo. The Stochastic has formed a Black Cross near 80 and keeps declining, additionally supporting the correction. In the nearest future, when the pullback is over, the pair might resume the ascending dynamics, aiming, as on the larger timeframe, at 0.5282 USD.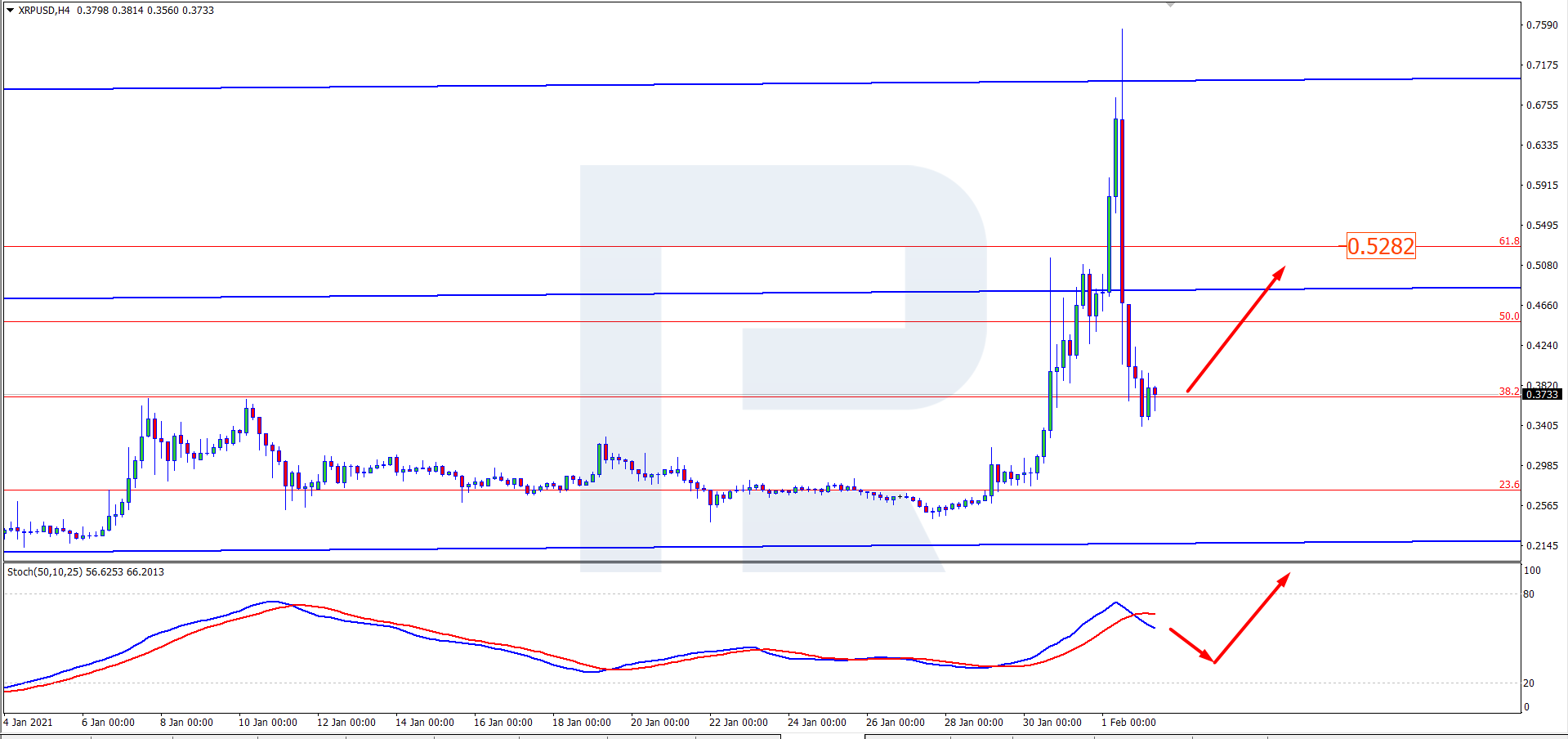 The XRP might become the next focus of investors' attention, like GameStop quotations, etc. earlier. On the Internet, there are communities where people discuss the idea of buying and holding the token. Some such groups are rather large, about 200 thousand members, which would be enough to raise the XRP price above its local peaks.
What is going on in the financial markets these days is, indeed, a good example of changes in the "crowd psychology". Investors realize that they can influence the market and change the rate set by "whales" (major players with lots of money). Those who seem "offended" in any way get protection from the "new bulls". This has never happened before on financial platforms, and the perspectives remain vague.
Ripple, meanwhile, remains in the midst of the conflict with the SEC. The company is accused of selling non-registered securities in the form of XRP tokens, which brought it 1.3 billion USD. The nearest hearing is scheduled for February 22nd.
By Dmitriy Gurkovskiy, Chief Analyst at RoboForex
Disclaimer
Any predictions contained herein are based on the author's particular opinion. This analysis shall not be treated as trading advice. RoboForex shall not be held liable for the results of the trades arising from relying upon trading recommendations and reviews contained herein.
Disclaimer: This trading analysis is provided by a third party, and for informational purposes only. It does not reflect the views of Crypto Daily, nor is it intended to be used as legal, tax, investment, or financial advice.